Activities 
Can highly recommend a couple of hours at Leo's play center in Jönköping a rainy day. The kids love it and everyone is guaranteed to be tired afterward. 
Jönköping City Park an oasis within walking distance from the city center. There you can stroll around in a natural park with many different activities. 
Upptech.se Here you can, young and old, try out many different experiments. To discover and experiment, you need to use both head and body
Astrid Lindgren's World meet you Pippi Longstocking, Emil and Karlsson on the Roof mm.
Visit Gränna
See how to make candy canes in Gränna. Take a ferry between Gränna and Visingsö Link
Skullaryd Moose Park
Come close to a moose – the King of the forest. 11 km from Målsånna
Experience the Aneby Lake
Fishing
Here you can rent a boat and enjoy the relaxation of sitting and fishing our nice perch. For those who like larger fish, you have this opportunity to catch big pike or any of our fine walleye. Read more
Canoe
With a canoe you can paddle between Aneby Sea and Flisby Sea. This is a very nice tour where you can see many birds, deer and moose drinking water in the river. Read more
Åsens By Culture Reserve
Here you can stroll around on a farm from the early 1900s. Beautiful nature trip and they organize activities you can participate in. Link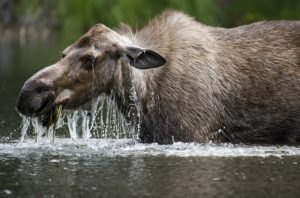 Forest
The so-called everyman's right entitles you to enjoy almost complete access to the natural environment. This is a place where you can explore and relax in the true meaning of the words.
For you whose want out in the forest there is walking tour and motions tour, people use those in wintertime for ski. We have a very big forest full of berries and mushroom.
Go Nature Trip
Motorhome trip through Sweden. We are members of the Go Nature Trip network, offering beautiful places for motor homes. Here you will also find activities that you can do for example. outdoor cooking, horse riding, fishing, sports, etc. Link
Premium Go Nature Trips Exclusive Activities
On the premium side go nature trips you will find special activities that are a bit out of the ordinary. Here the family can get bake buns or make goat cheese. Try blowing glass, hire a fishing guide, etc. Link