Målsånna farm in Småland is a small farm where we focus on herford meat animals. Besides the animals, we also have the forest that gives a lot of work. We who live on the farm are Erika and my husband Kalle.
In the summer of 1998 we decided to try this by renting out a cottage for summer guests. Said and done we contacted a German rental company that helped us get started. For a few years we bought a couple of cottages in the area and the rental went well.
In 2006 we considered the possibility of giving you as a guest the opportunity to book our cottages without middlemen and then also at a cheaper price. With us, you would also be able to book a shorter stay than a week, which is usually difficult during the summer season.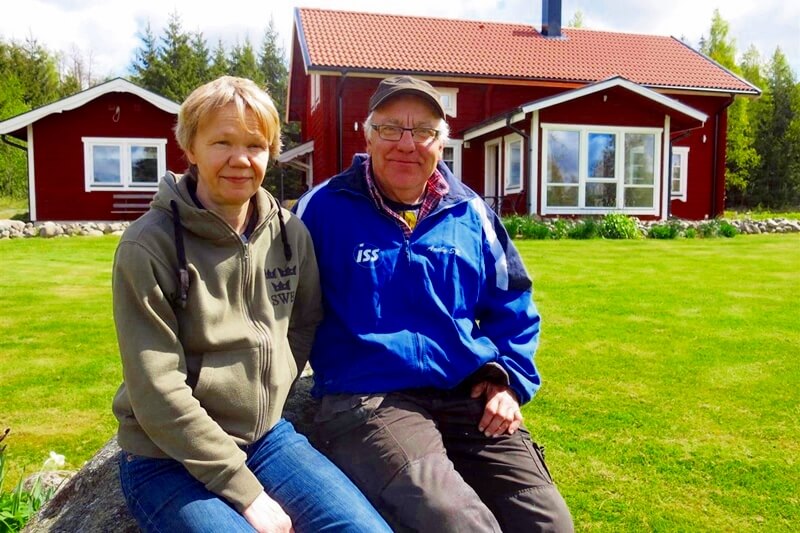 In 2013 we opened a small campsite with 8 parking spaces. Today, the campsite has become a little larger with 30 campsites, service houses, sauna. We have over the years received many new friends who are returning, which we think is proof that the guests are comfortable.
"So welcome you to visit Målsånna Farm"
Erika and Kalle