Raindrop Technique - a spa ritual for body and soul in nature's place taken from Lakota Indians.
Aromatic and relaxing spa treatment for you and your friend.
Raindrop massage- spa treatment in the midst of nature
Raindrop - Technique combines unique, targeted massage and energy approaches with pure, authentic essential oils for a deeply harmonizing, rejuvenating, and relaxing experience.
Spa Treatment
You begin by warming up the body in a steam room, it helps your muscles to relax. Complete with a soothing shower with nature-based scrubs.
In nature, you then get an unforgettable experience, raindrop massage is an exclusive, delightful and beneficent treatment.
You lying comfortably on a massage table surrounded by nature and listening to the wind. First, essential oils will be applied to the vita-flex points of your feet, corresponding to spinal acupressure points. Next, essential oils will fall like raindrops through your aura & energetic bio-field, gently dancing on your back. After the oils are "rain-dropped" one at a time, they are feather stroked lightly on the spine. Your muscles relax as they are anointed with these aromatic oils chosen specifically to stimulate your immune system and bring harmony and balance to your body,
Warm towels will then be applied to help the drive the oils deep into your body.
For best results, wait about 12 hours to take a bath or shower.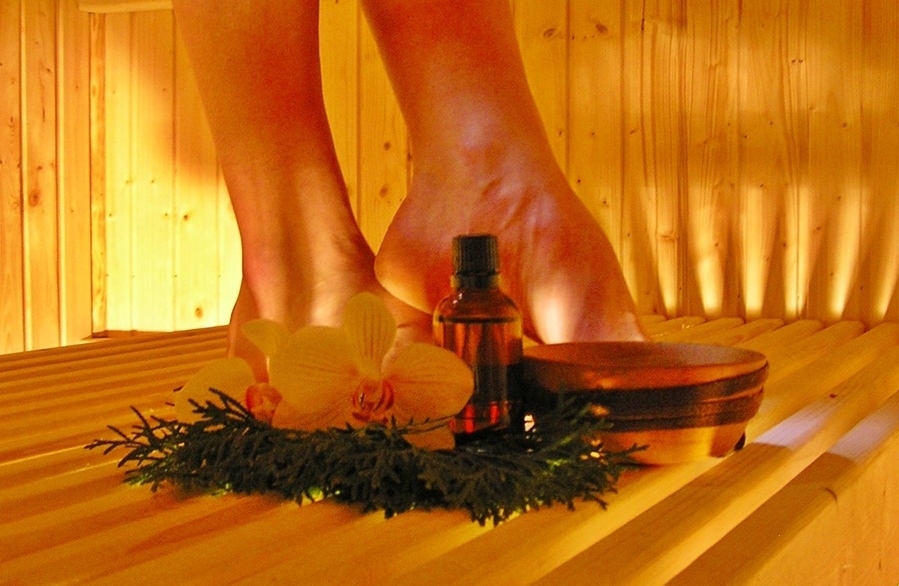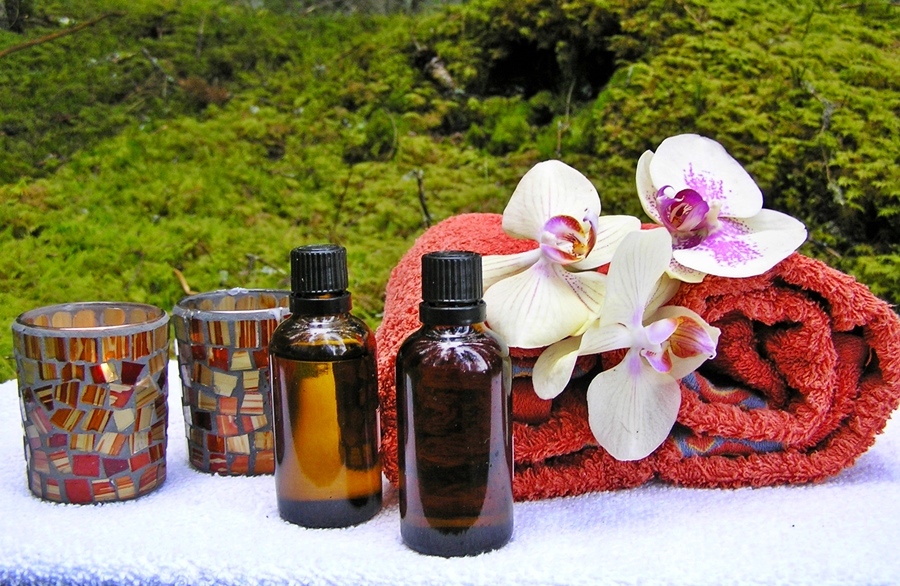 Why should you get a Raindrop Technique
There are many benefits of the Raindrop Technique. Just a few are:
Reduce Stress and Anxiety
Relax Muscles
May improve overall well-being.
The oils may boost lymphatic system.
It helps rid of any toxins or bacteria that are deep within the body and provides a boost to the immune system.
It is used to help realign the spine, and relieves back pain and tension.
Booking
Raindrop massage spa ritual can be booked during the summer months
 July-August.
The location of the massage is rain and wind protected but in cold weather, we move the treatment indoors.
If you have questions about the spa treatment, you are welcome to contact me Erika E-Mail
Useful information
Time: 3 hours.
Participants:  2 persons.
Price:  for 2 persons at a cost of 1 960 SEK.
Includes:
A bathrobe, towels and slippers at your disposal 
Soap and Shampoo
Ecological scrub
Refreshing drink and fruits
Access to steam sauna.
45 min of raindrop technique massage /person
Not included swimwear.